Make your own GIF: Remove the background from video with Canva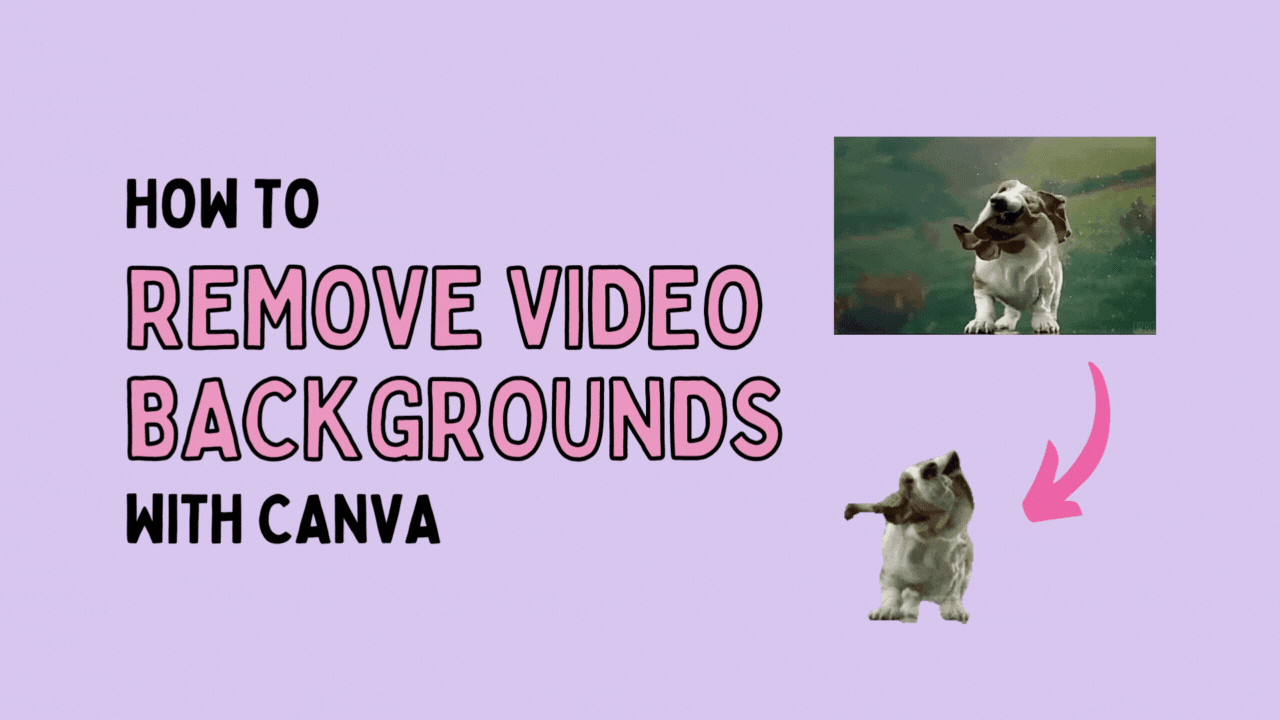 If you've ever wanted to remove the background from a video or GIF, you're in luck! There are a couple options. First is by using Unscreen (see my tutorial on how to remove gif backgrounds using Unscreen). But if you're working in Canva, you can now do this right within Canva itself.
Canva's Video Background Remover
Canva's new video background remover is available as a pro feature (you'll need a pro account to use it), and it allows you to remove the background from videos with a single click.
You can use it as a gif background remover, and it will remove the background from any video in Canva's video library, or any video you upload to Canva. This means you can make your own GIFs featuring you (or your dog, yes please!).
How to Remove Video Backgrounds with Canva
To use the video background remover, upload your own video or add a video from Canva's library to your project. Then, from the "effects" menu, choose "background remover". Click it, and voila, Canva works it's magic for you.
Watch a Tutorial of Canva's Video Background Remover
Watch a video demonstration of the background remover.
View this post on Instagram